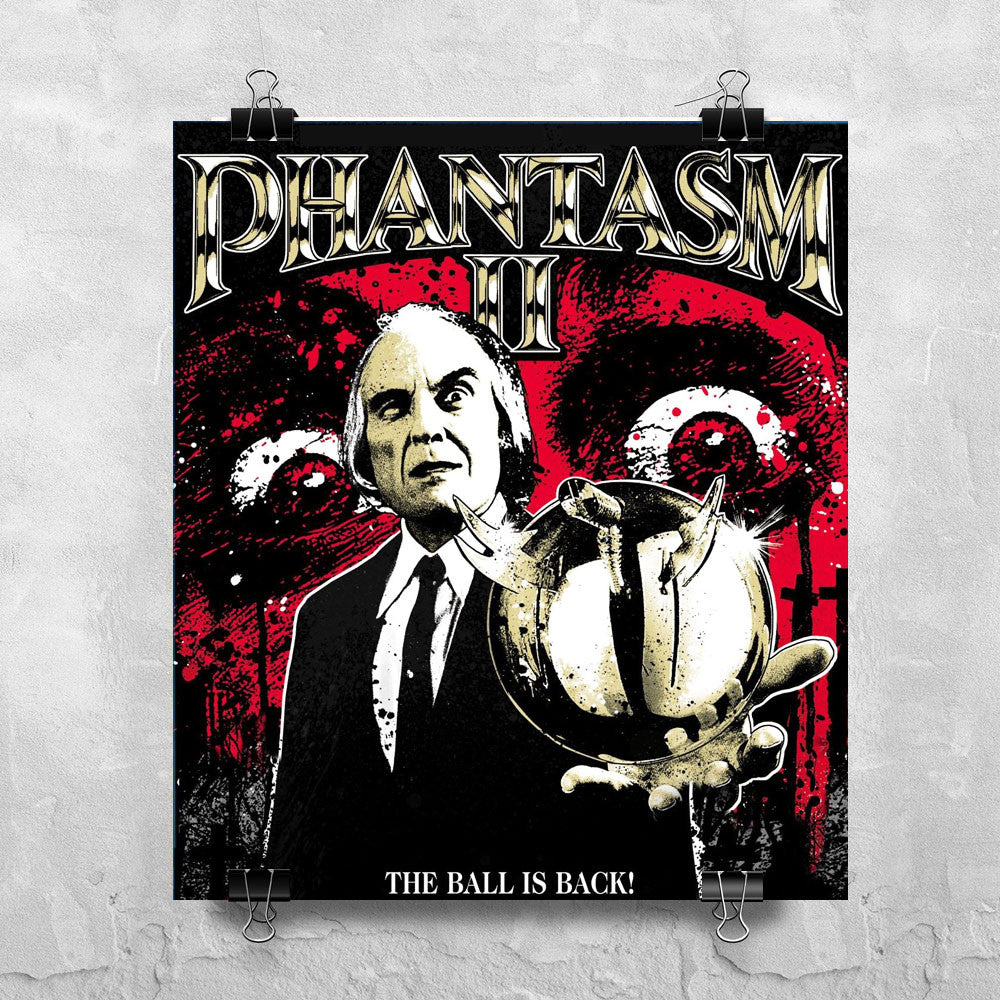 Phantasm II - Rare Original Variant Poster
Rare!! This is an original copy of the poster released with the awesome Shout Factory Blu-ray of PHANTASM II in 2013. The original poster sold out and we have just a very few copies remaining. The poster features a stunning original artwork. Suitable for framing. Limited Quantity! 
Poster is Full Color
Measures 24" X 18"
Near mint condition. Ships folded.
Sale of autographed memorabilia: as required by law, a dealer who sells to a consumer any memorabilia described as being autographed must provide a written certificate of authenticity at the time of sale. A written certificate of authenticity is provided with each autographed collectible, as required by law. This dealer may be surety bonded or otherwise insured to ensure the authenticity of any collectible sold by this dealer. (Please note that we are not surety bonded or otherwise insured)