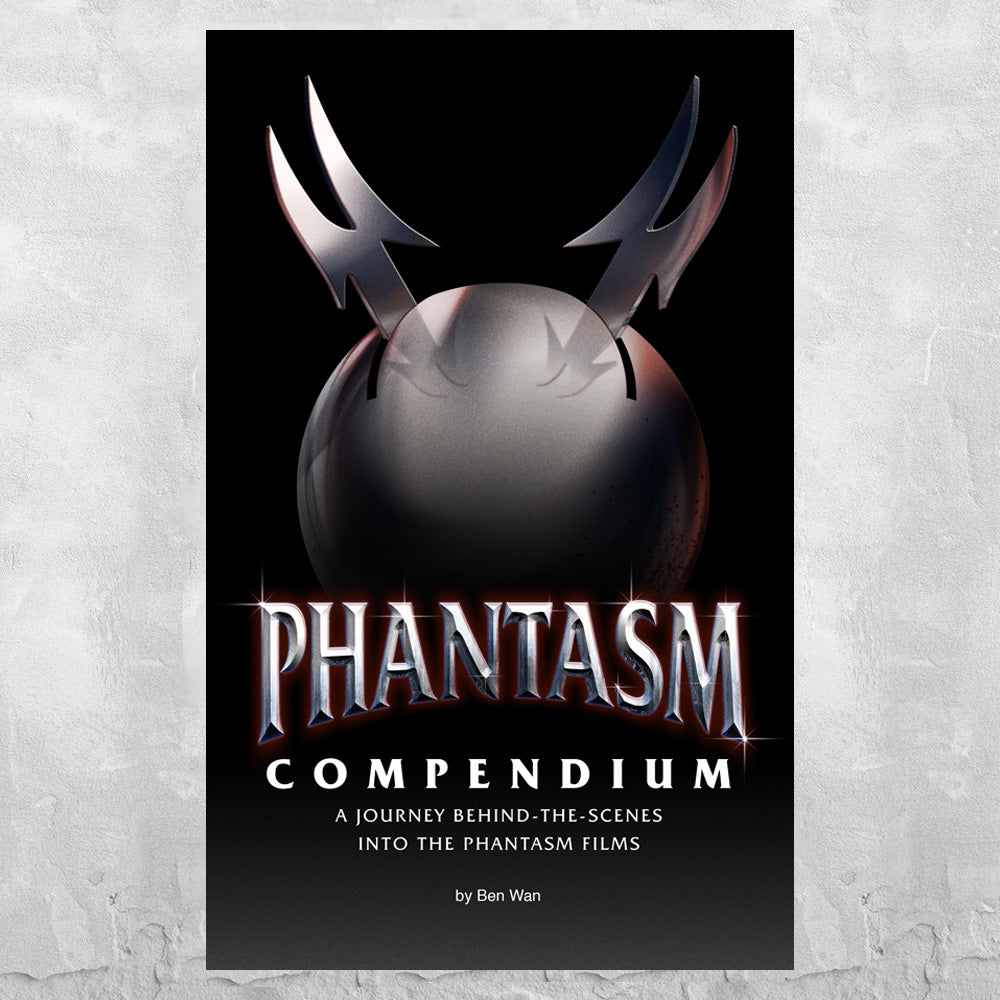 Phantasm Compendium Kindle Book
The Phantasm Compendium dives deep into the world of Phantasm. Join author Ben Wan as he sits down with the original creators behind the horror classic film series and learns surprising details about how the films were made. In addition to extensive discussions with the Phantasm stars, A. MIchael Baldwin, Bill Thornbury, Reggie Bannister and Kat Lester, the Phantasm Compendium also includes a major interview with the beloved Tall Man, Angus Scrimm. This exciting book also includes 15 color photographs and an introduction by Phantasm's writer-director, Don Coscarelli.

Find Phantasm Compendium on Kindle here...