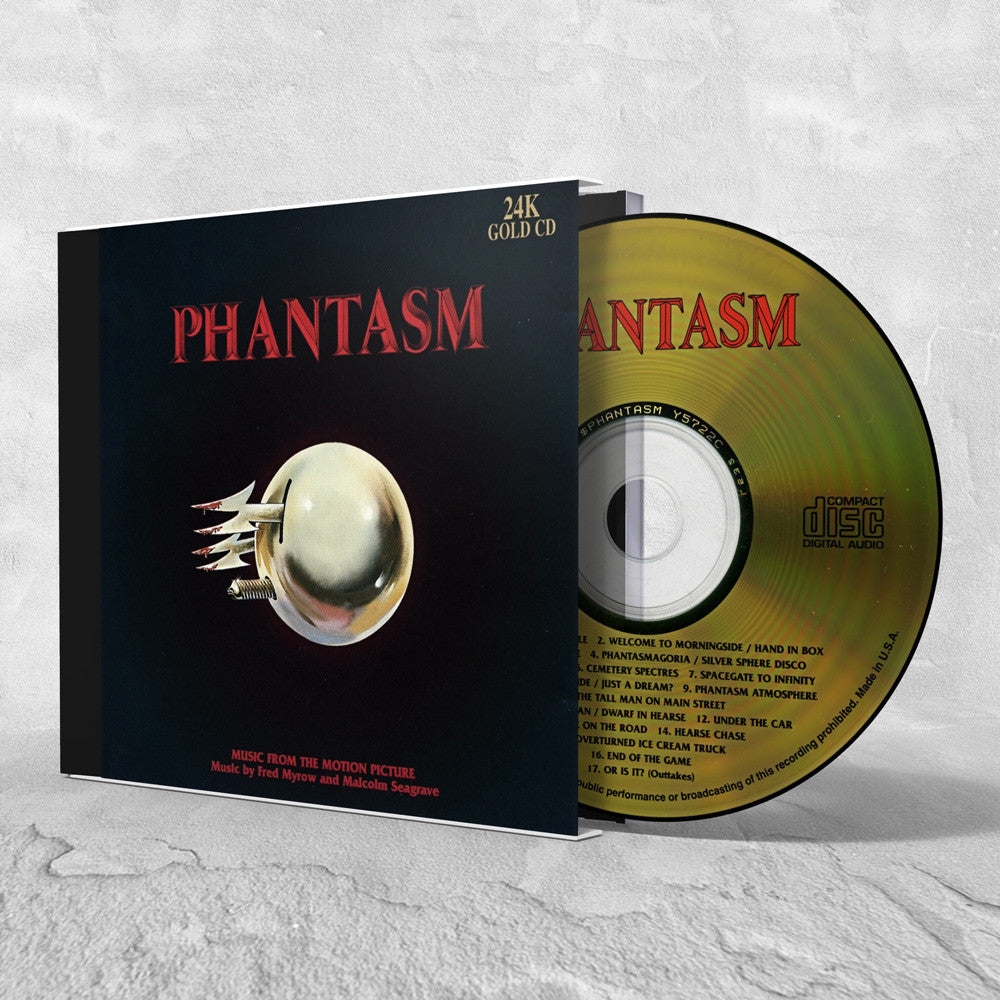 Phantasm 24K Gold Soundtrack CD
VERY RARE! Another find from the Phantasm vaults are a couple copies of this amazing gold soundtrack CD which was pressed for release with the Phantasm Laserdisc Box Set back in 1996. A genuine collectible! Out-of-print.
Very Limited Quantity - only 2 left!
Near mint condition. Still sealed in original shrinkwrap.